This Woman Can
This is a post, not about books or reading or writing, but about some thoughts I've had since seeing this wonderful piece by Daisy Buchanan.
Daisy's post is about abundance – an abundance of love which gave her an abundance of confidence, which gave her an abundance of sex and food and pleasure and an abundance of her own, joyful flesh. It made me tremendously happy, a response shared by most of its readers. A few people though, were (threatened? scared? I think it can only be that), and trolled her for it. She tweeted the next day about how crap that made her feel.
I felt, of course, angry at them, and a teeny, weeny bit sorry for them too, and hacked off at the whole situation (not a new situation, but still).  What Daisy did was important, because every time we see a woman happy with her body, that's actually an incredibly radical thing in our culture. It's a win for every single one of us. It's just a pity that it takes bravery to do it. (Imagine that. Imagine a society where it's an act of bravery to say you're happy the way you are. That's some serious dystopian shit.)
It made me reflect on some of the places where I find body-positive images of women, where not everyone is young and white and able-bodied and skinny. I like spending time in these places. Here's an image from the This Girl Can poster campaign. I don't love the name (come on, Sport England: they're women), but I love everything else about it.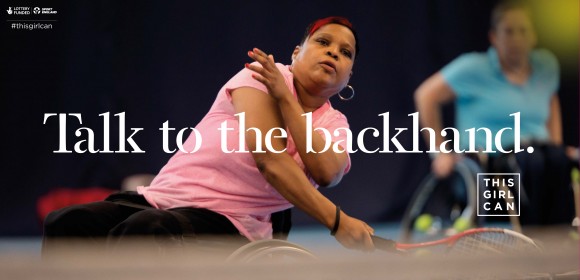 And that made me think again about this thing that happened at the weekend. A bloke with 106 followers makes a misogynistic, body-shaming comment. His takedown gets eighty-eight thousand RTs – and counting. BURN!
Fashion retailers are legendarily bad at dealing with actual, real, female bodies – but there are some glimmers of light. I think the U.S. might be a little ahead of us here. Look at this image, from ModCloth's spring 2015 campaign – these are ModCloth employees.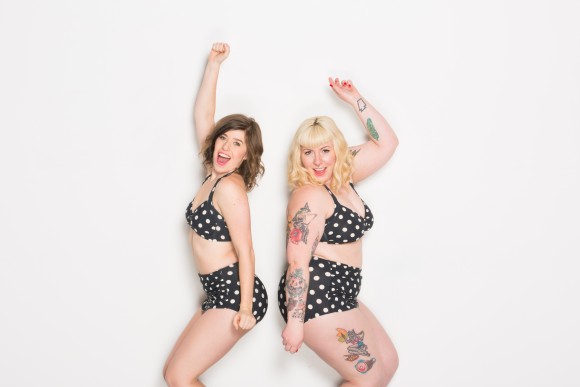 (Photo: ModCloth)
And here's the latest Target swimwear campaign, using bloggers as models: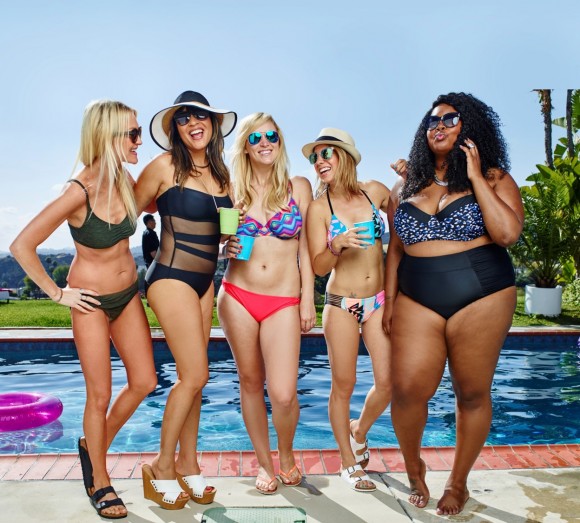 (Photo: Target)
It probably goes without saying that Sweden is pretty much ahead of the game too. You can buy Gudrun Sjödén clothing here in the UK, and doing so is a pleasure, because their catalogue makes you feel chipper rather than shamed. Here's a favourite image: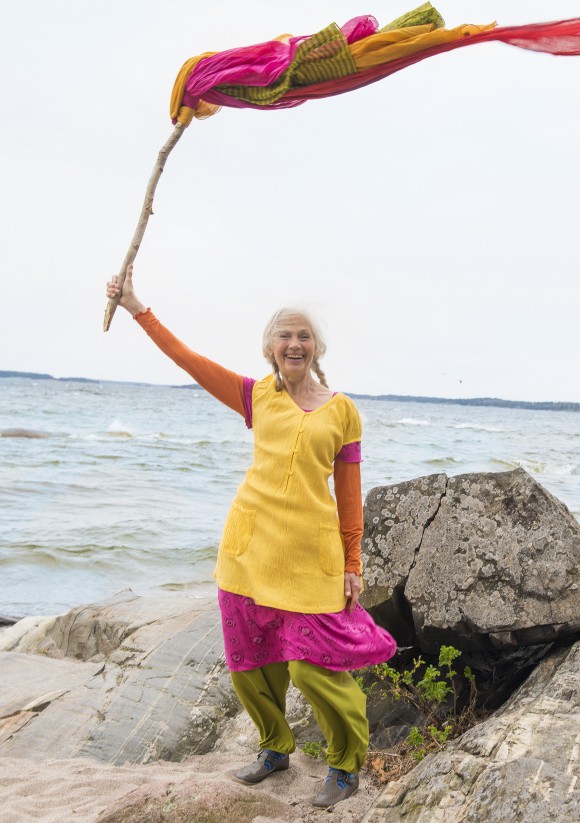 (Photo: Gudrun Sjödén)
But there are British companies doing exciting things, as well. I've long loved Who Made Your Pants, the social enterprise that takes leftover fabrics from the garment industry and gives refugee women the skills to turn them into fabulous pants. The process leaves a lot of people happy: it's environmentally sound, it gives economic power to potentially vulnerable women, and the pants are absolutely gorgeous.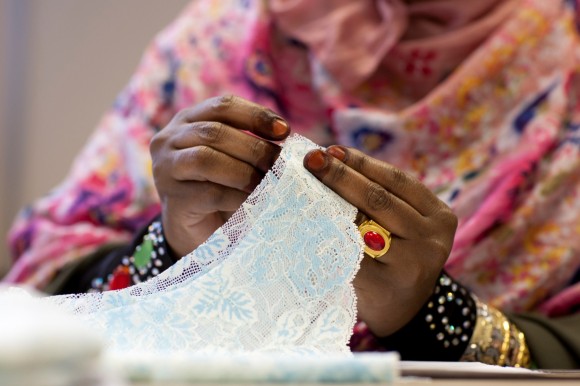 (Photo: Who Made Your Pants)
WMYP takes care with its customers too, going to extraordinary lengths to make sure their pants are marketed in empowering ways. After a series of public workshops, they're holding an experimental photoshoot in London on August 27th, and are calling for volunteer models. If you're up for something a lot more fun than body-shaming, then their cheerfully radical approach could include you too – step this way.
I'd love to know which other fashion retailers here in the UK are marketing their wares in fun, happy, body-positive ways. @BrightMeadow kindly pointed me towards some of the labels mentioned in this post, but if you've got any recommendations, I'd love to know about them.