Richard and Judy (in which i react to good news )
It's just been announced that Jubilee is a Richard and Judy Book Club choice for Summer 2012. This is incredible / amazing / gobsmacking / brilliant / wonderful – delete as applicable. (No! Don't delete anything! They're all applicable!)
These are the things I did when Orion's Fiction head, Susan Lamb, rang to give me the news:
1: I didn't believe what I was hearing. Each time she told me, my brain scrambled the information. She had to be very, very patient, viz:
SL: The Richard and Judy Book Club has been considering Jubilee, and we've just heard that it made the final list.
Me: That's utterly fab! When do I hear if it's made the final list?
SL: It has made the final list
Me: Brilliant! But when do we hear about the Book Club choices?
SL Jubilee is a Book Club choice.
Me: I'm stoked! So, what are its chances of…you know…actually being picked?
2: I put down the phone and danced to the following songs:
Florence and the Machine: Dog Days are Over*
Take That: Shine
The dance was a bold fusion of twenties flapper, nineties rave victim and seventies Top of the Pops groundling. I jumped around my writing room. I grandstanded on my reading chair. I stopped briefly because I thought the kitten might be getting frightened.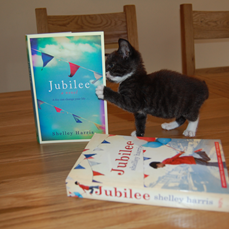 3: I called my editor and agent to make sure I hadn't imagined it, and found we had all imagined the same thing.
4: And then I went to pick up my kids from school. As usual.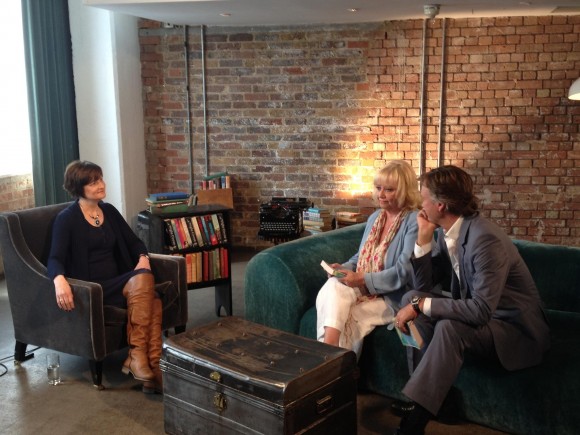 *Actually, that video is reminiscent of the infamous Total Eclipse of the Heart, isn't it? Never mind.