for your consideration
My To-Be-Read (TBR) pile is so big that it's not a pile at all, but several shelves in a downstairs bookcase. Here is part of it:
This is what happens when your ability to read is outstripped by a compulsion to acquire. I sometimes fantasise about redressing the balance, taking a few months off writing to just read and drink tea. There may come a point where I will justify this to myself as essential to my work, and get on and do it. In the meantime I usually read before bed, and at any other moments I can crowbar out of my day. It doesn't amount to much – certainly not enough to make a serious dent in the TBR. So it's especially silly, perhaps, that I sent out a general appeal on Twitter this week for people to recommend recently-published* books they had loved. I just hate the idea that I might miss something brilliant.
I can now say with confidence that this is unlikely to happen. I am comforting myself with the knowledge that, rather like chips taken from someone else's plate, money spent on books doesn't count.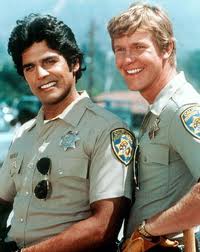 CHiPS (I thank you)
Here's what people recommended. I've linked them all to places where you can buy them**, just in case you want to steal chips too. I'm going to start with a few books which several people absolutely adored: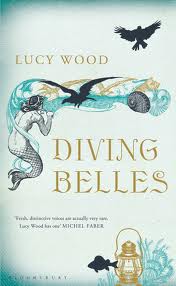 Lucy Wood's short story collection Diving Belles was raved about by several tweeters. Carmen Haselup praised its 'incredible writing.' Jane Smith called the voice 'brilliantly distinctive…When people ask me what "voice" means I'm going to point them to Diving Belles.' 'Nuff said.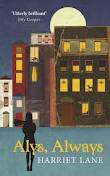 Lots of readers loved Harriet Lane's Alys Always, an utterly gripping novel which I read in a day because I just could not bear to put it down. My own two favourite books of 2011 – Jane Harris's Gillespie and I and Patrick deWitt's The Sisters Brothers – attracted plenty of rave reviews, as did this year's The Night Circus by Erin Morgenstern.
All the following came with their own passionate advocates; I am reinforcing the bookshelves this weekend:
Adult Fiction
Hurry Up and Wait – Isabel Ashdown
The Sense of an Ending – Julian Barnes
Tell the Wolves I'm Home – Carol Rifka Brunt
Heart-Shaped Bruise – Tanya Byrne
Canada – Richard Ford
The Memory of Love – Aminatta Forna
The White Lie – Andrea Gillies
The Raw Shark Texts – Steven Hall
Florence and Giles – John Harding
The Hollow Man – Oliver Harris
The Snow Child – Eowyn Ivey
The Blue Book – A. L. Kennedy
Please Look After Mother – Kyung-sook Shin
The Land of Decoration – Grace Mcclean
This Isn't The Sort of Thing That Happens To Someone Like You – Jon McGregor
The Song of Achilles – Madeline Miller
Night Waking – Sarah Moss
State of Wonder – Ann Patchett
The Breaking of Eggs – Jim Powell
Hawthorn and Child – Keith Ridgway
The Adult – Joe Stretch
The Beginner's Goodbye – Anne Tyler
Young Adult Fiction
15 Days Without A Head – Dave Cousins
The Brides of Rollrock Island – Margo Lanagan
Non-Fiction
Life After Death – Damien Echols
Poetry
Excisions – Clare Best
*I haven't been unduly picky about this; it was a very rough rule of thumb. There are one or two I haven't listed here, just because they're more than a couple of years post-publication.
**Wherever possible I've linked to the Hive Network, which will involve your local independent bookshop in your online order. If you don't like this other internet shops are, of course, available.