False beards and wicked women: what writers really need #3
What do writers really need? A mentor, that's what. They need a seasoned professional to offer the voice of experience, whether it's in matters technical ('that structure may not carry the story; have you thought about this one?') or personal ('Yes, you can do it. Yes, you can. Here's a bit of cake. Now go away and write'). I was going to say that new writers need mentors and of course they do, but we all do, really. Sometimes we're lucky enough to find them ad hoc. If you have the money, you can hire a mentor. The fees are usually appropriate for the time given, which is to say that they're in the hundreds and thousands.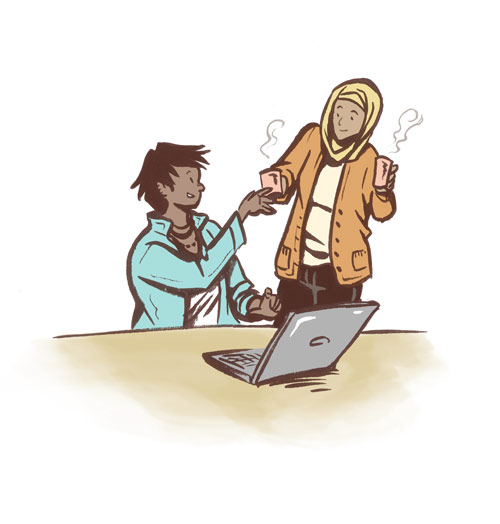 Until now, those were the two options for finding a mentor: serendipity or deep pockets. If you were an aspiring writer on a low income and without industry connections, you had little chance of finding one, and that in turn made it a bit less likely that you'd be published. But as of today, with the launch of Kerry Hudson's WoMentoring Project for women writers on a low income, there's a frankly bloody fantastic opportunity to secure your own mentor from a list of industry professionals which is – and I am not overstating the case here – jaw-dropping. Every mentor will be giving her time gratis.
It makes me so happy that some of the most sought-after women in the business (senior editors, top agents and bestselling authors) are offering their services here, to women writers who would not otherwise be able to afford it. For once, those on a low income will benefit from help unavailable to their wealthier colleagues. I'll be pitching in as a mentor too, and I cannot tell you how delighted I am to be contributing in a small way to this re-balancing of the scales.
This initiative is not just good for writers – it's good for readers as well. Because if mentoring makes it more likely that a writer will be published, then readers will get the chance to hear a more diverse range of voices: those which don't just come from within the industry, or from the monied.
You might be wondering why this opportunity is only available to women. Kerry Hudson says: 'In an industry where male writers are still reviewed and paid more than their female counterparts in the UK, we wanted to balance the playing field. Likewise, we want to give female voices that would otherwise find it hard to be heard, a greater opportunity of reaching their true potential.' I would add that, with women still earning significantly less than men in almost all jobs, they are also less likely to have the funds needed to pay for mentoring.
In fact, even mentors themselves are more likely to be represented as male. In thinking about this project I've been considering fictional mentors and finding (surprise!) that they're almost always men. They usually look like this: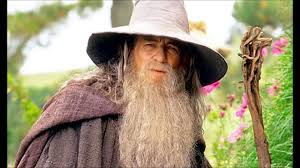 The few fictional female mentors I've found look something like this:
They are wicked but devastatingly charismatic and say things like, 'You'll find the shame is like the pain: you only feel it once,' something I'm tempted to throw in during the mentoring process at some point, should the conversation start to flag. But then I'm also tempted to do the whole thing in a false beard so I'm playing both sides, really.
I've had to employ a fair amount of self-discipline not to take this blog post completely off-piste and rant on about that, (how the authority and wisdom of a mentor sits uncomfortably with cultural constructions of womanhood, how – shut up, Shelley!) If you want to read a similar rant, try this Jezebel piece.
And if you want to apply for a mentor, here's the link you need. Good luck!
* Illustration by Sally Jane Thompson, one of the mentors on the project.