Books for Christmas
Perhaps I'm biased, but I don't think you can beat a book as a Christmas present. Where else do you get such bang for your buck? I may not be able to take my friends to France, but I can give them Hugo's Notre Dame of Paris. They can go to Prague, New York and the Arctic in a single volume. If they're feeling festive they can go to a party with Jay Gatsby (or with Scrooge's nephew, or – God help them – with Nick Kent).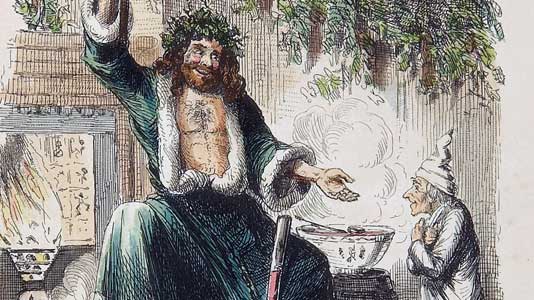 Here are some suggestions for bookish gifts you might want to give your loved ones:
This year, I've bought a few copies of The Novel Cure (Ella Berthoud & Susan Elderkin, Canongate) for book-loving friends. An A-Z of ailments and their literary remedies, it tackles tricky conditions such as Children, under pressure to have (remedy: Shriver's We Need To Talk About Kevin), Cold, common (Goldman's The Princess Bride) and Tea, unable to find a cup of (Adams's The Hitchhiker's Guide To The Galaxy). It's funny, and sometimes quite wise, and is a brilliant place to start new literary journeys.
If you haven't yet discovered Persephone Books, Christmas might be a good time to do so. It's a small press which publishes forgotten classics by women writers, beautifully produced with chic grey and cream covers, and gorgeous endpapers chosen to match the era and mood of each book. Any reader would be delighted with a Persephone; my favourite is Miss Buncle's Book (D E Stephenson), about a resourceful 1930s spinster who secretly writes a novel about her village. When her neighbours read it, the book starts wreaking quiet (and very funny) havoc in the small community. It's the perfect comfort read for people who need even their comfort reads to be witty and well-written.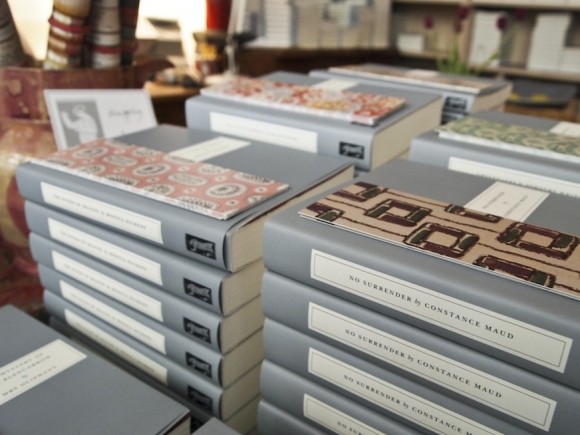 If you were feeling really generous, you could buy your loved one six months – or even a whole year of Persephone books. If anyone who loves me is reading this, I am now clearing my throat loudly and suggestively.
Equally generous gift-givers might like to consider the Reading Spa at Mr B's Emporium of Reading Delights in Bath. There is tea, there is cake, there is an hour with one of Mr B's expert staff, who will spend the time learning about your reading tastes before bringing you a selection of books to choose from. It is exactly as blissful as it sounds, and it knocks a massage into a cocked hat.
Talking of those expert staff, here's a recommendation for staying sane in the run-up to Christmas …
Go to an excellent bookshop full of enthusiastic, knowledgeable staff, and lay your present problems at their feet. Give them your tricky mate, your awkward mother, the fussy daughter-of-a-friend-you-haven't-seen-all-year, and watch your troubles evaporate. This week, I spent half an hour in the children's department of Foyles with a stupendously well-informed member of staff, and left with heavy bags and a light heart. I'd encourage you to do the same.