A Day In The Life
Inspired by this lovely blog post from Carolyn Jess-Cooke, I'm presenting my own writer's day in pictures. Here goes…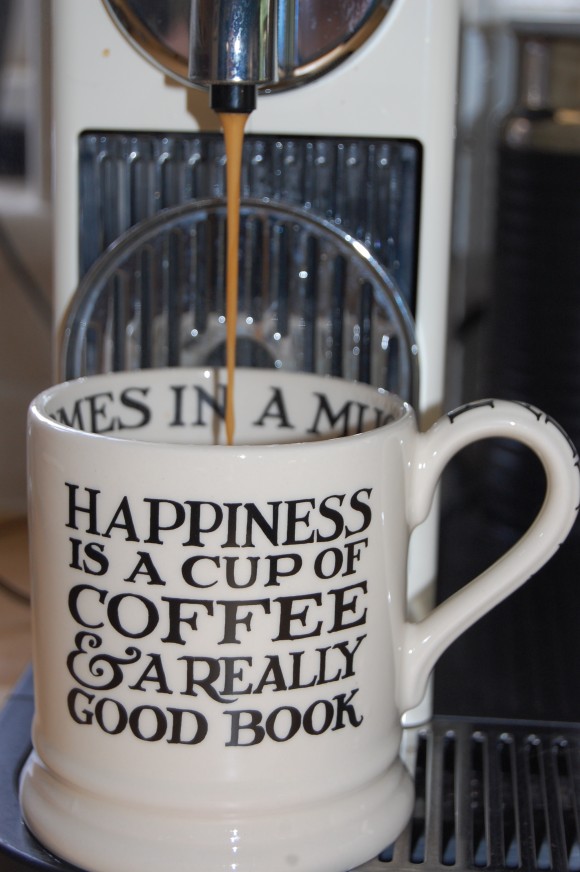 It starts with coffee, and with proper respect accorded to my muse…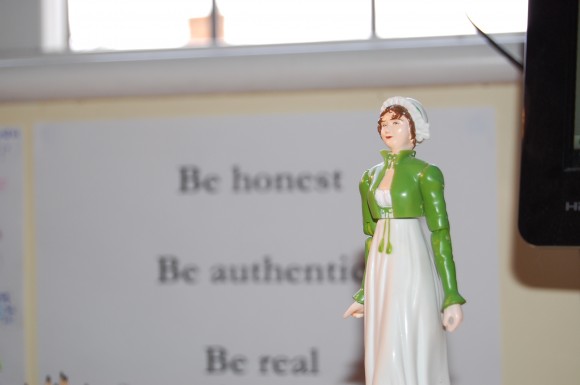 No, not Jane Austen herself, but my trusty Jane Austen Action Figure, with poseable limbs, writing desk (out of shot), and a matching spencer-and-knickers set.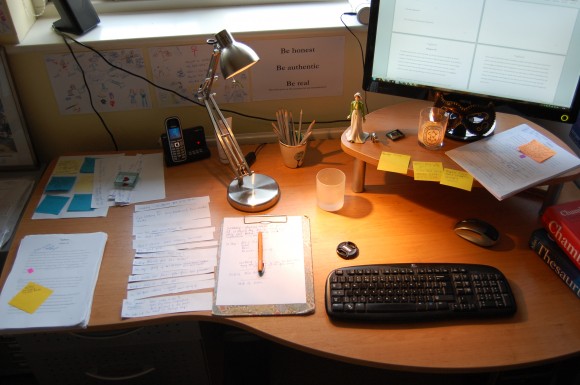 Here's an aerial view of my desk. There are various exhortations Blu-Tacked to the wall behind it, and also some of the visual work I've used to explore character in my next novel. The sharp-eyed among you will notice my patented chapter structuring tool, the  Chapt–O–MaticTM  second from left at the front of the desk. It's the thing which looks like a lot of cut-up paper, but it isn't; the Chapt–O–MaticTM is a lot more complex than that.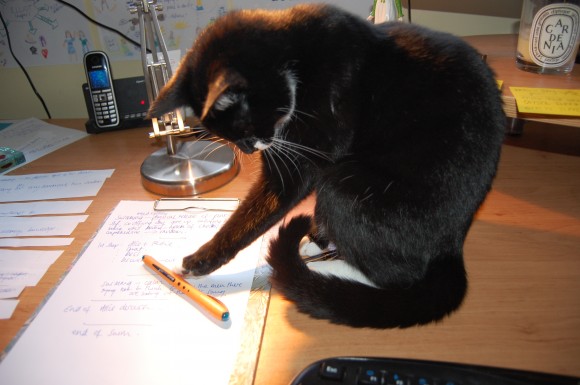 This is the cat interrupting. She kept mucking around with the pen, so I had to pacify her…
And then it was lunchtime, which looked like this…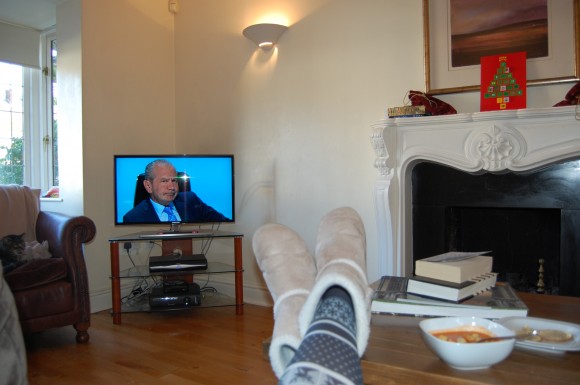 Points to note:
I am watching Young Apprentice.
I am wearing my Special Christmas Tights, and they are every bit as awful in real life as they are in this picture.
I am eating gazpacho and oatcakes, as I do nearly every lunchtime. The gazpacho comes from a carton and is very quick to do, plus it (and the oatcakes) kid me into thinking I'm eating healthily. I continue to believe this despite the lavish amounts of butter I put on the oatcakes, the croutons I put in the soup and the chocolates I eat afterwards (out of shot).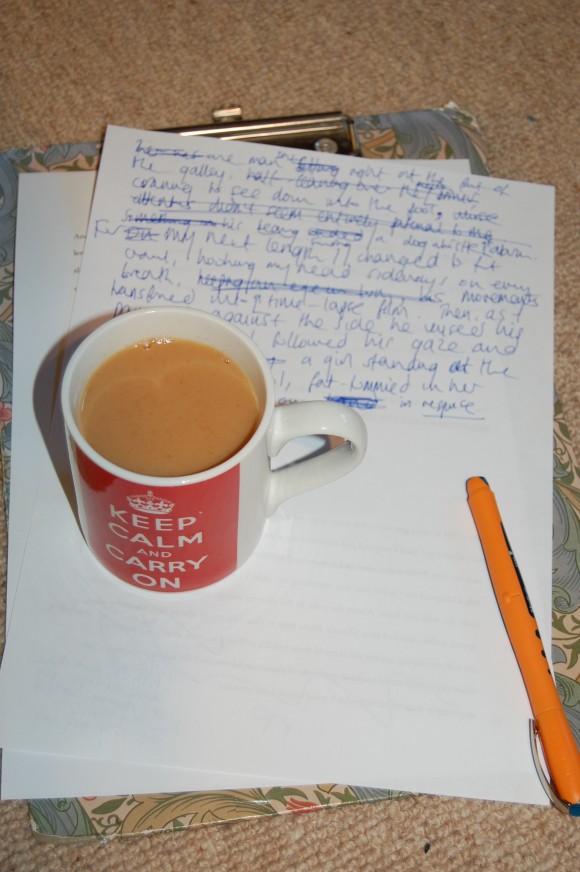 After lunch, I read through the stuff I wrote before lunch, annotating it. And drinking tea.
Then I make the changes, print the new stuff out, and read it again. Here is my growing recycling pile (and an unsolicited shot of those bloody tights again. Sorry about that).
This is the end of my writing day. It's dark outside, my final coffee has been drained, and the Chapt–O–MaticTM  has automatically reduced the constituent parts of that new chapter down to the residual elements I decided not to include after all. I didn't just throw the other strips of paper away. It's a more sophisticated tool than that.
Out of shot: a large Gin.